WELCOME!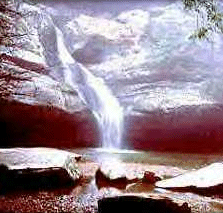 Welcome to Loving Soul Readings™! I am a Professional Spiritual Advisor with many gifts. I am so happy to see that you have discovered this site. If you desire guidance and clarity that will reveal your path to you. Then you have found a true place of enlightenment. It is my life's path to share my loving gifts to the best of my abilities in helping others find their way and to help to heal your soul. Please take some time and explore my site and e-mail me if you like with your comments.

MESSAGE FROM LOVING SOUL
We control our destiny and are responsible for our own decisions. I provide insight based on current circumstances and as those conditions change, so does the outcome. We speak the truth, as revealed to me. I use the Tarot for enlightenment and insights and share that information with you in a clear and concise manner. Individuals are responsible for their own lives and decisions. I read the Tarot and provide information from the cards drawn for your reading; however, I do not use the Tarot for fortune telling. I reserve the right to re-word your question and we decline to read for third parties. I do not disclose or discuss private or confidential information regarding our conversation or your reading. We do not make judgments. Judgment rests between you and God (Great Spirit or whatever you choose to call him.

Disclaimer
These readings are for ENTERTAINMENT PURPOSES ONLY. The psychic reader is not responsible for the outcome or occurrences following
this reading. Readings DO NOT constitute diagnosis or treatment of any physical, emotional, mental and/or spiritual illness.
All information on this page is copyrighted and trademarked by Guidance By Loving Soul.

Pay me securely with any major credit card through PayPal!

These pages require that you have Flash 5 player from Macromedia. If you do not have Flash 5 please download it from Macromedia.