Here is a little about me: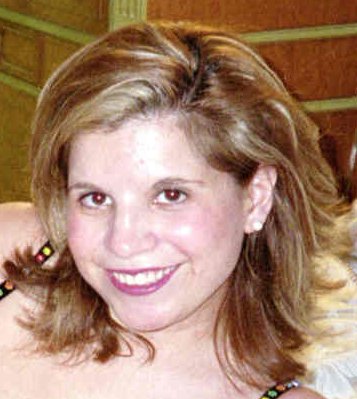 I am a Professional Spiritual Advisor with many gifts bestowed upon me by God. I have been advised -- I am a Prophetess.

However, I simply do not feel comfortable calling myself a Prophetess. I see myself as only very blessed and gifted by God. Please do not refer to me as a Psychic or Fortune teller.

I have never liked the word Psychic or Fortune teller for there are many negative connotations placed on the meaning of the word.

Many think we are individuals that are either practicing or are of the darkside. I assure you, I am none of the above. I am a Loving Single Mother of two severely Autistic young twins.

I know, I am guided by Light, a true Roman Catholic and practicing Christian. I have a strong faith in the heavenly Father.

I know, God blessed me with the ability to forsee what many cannot see to assist in guiding and healing others on their path.

My abilities consist of clairvoyance, clairaudience with clairsentient and empathy.

I possess true insight from light and am a natural reader/healer. I have had my abilities since I was a child. It took me a very long time to accept them.

Now, I embrace my abilities that I once denied due to my religious upbringing.
Trust me, I was as doubtful as any Thomas could possible be myself.

I have been asked to be on Kost 103.5 Radio with Sean Valentine, as a Professional Spiritual Advisor--I declined. I have read many celebrities, and assisted in many unsolved crimes involving children.

About My Readings:

As an objective in all my readings, I show the path to a positive outcome for the quadrant. I will direct your consciousness towards gaining personal power,insight, release, healing and self-awakening within you. If you are seeking answers to reveal your path then you have sought the right person.

About cards:

I utilize the tarot/playing cards as a tool to direct me to what is hidden from the present situation in order to gain a well-rounded perspective on the issue at hand, or to get confirmations.

Further, I do not need cards to read and do not believe they posses any powers at all. I am truly an empathic reader, who is direct and to the point who will not waste your time. I have true insight when it comes to twinflames and soulmates.

Moreover, I am a Spiritual Healer and Cleanser by nature and utilize Reiki & Pranic Healing with love and Spiritual guidance as part of my gift to assist in healing souls. Nearly all my clients say they feel very uplifted by my readings.

Mainly my objective in my reading is to provide you with the medicine your soul seeks to heal and become the best you can be by reaching for your higher self always.

I deliver the messages I receive from my guides to enable you to make the right choices on your chosen path. I will pray to God for that guidance before conducting your reading.

My Guides

My guides are direct and will not tell you what you want to hear. They will tell what they see now and what you need to do to continue on that path or change it.

I only need your name, your partners and a question to read you. Please relax and be open to my reading and do not test me--that truly wastes my time and your money.

Things I Can Assist You With in My Readings:

If you are confused and do not know which way to turn. I will provide you with spiritual enlightenment to make the right decision to change the present situation.

If you want to know about that love that just never seems to come around; I will tell you specifically what is keeping them away and how to manifest the love you desire of your life into your future.

I will help you with those questions that leave your mind in turmoil and full of self-doubt. I will assist you to heal the pains of the past and provide you with spiritual healing to move forward learn lessons and find your true self again.

More about me Personally:

I am educated in Business Management and have worked in Human Resources for more than fifteen years at an Executive level. I will assist you on your career path in your readings if that is your desired objective.

I am a very spiritual person who believes everyone and everything we encounter in life is there for a reason and it, he, or she serves a purpose.

I believe nothing in life worthwhile comes easily -- one way or another we pay our dues in hard work, time, risks and money. As Individuals, we learn lessons taught to continue our journey and individual spiritual growth. There are no accidents.

Things you Need to Know:

We all have the ability to change our path by the choices we make in life as nothing is set in stone. Allow me to be your wings and guide you on your desired path. Order a reading for spiritual guidance or a healing session today.

This will allow me to support you on your path and be your wings on this spectacular journey we all call life. May God Bless you along your path and angels guide you always.
Questions about Guidance By Loving Soul?
If you have further questions about me or my abilities please feel free to e-mail me.